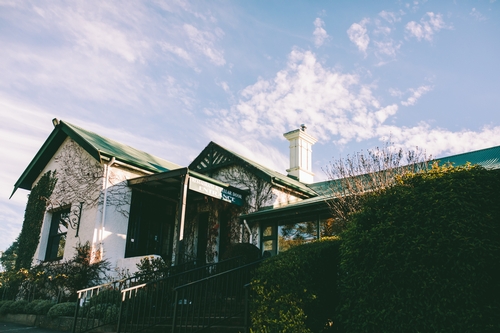 Saint & Scholar Cellar Door at Maximilian's is an exciting new addition to the celebrated cool climate wine region of the Adelaide Hills.
Saint & Scholar wines are a passion project for winemakers Stephen Dew and Reid Bosward (the eponymous Saint and Scholar) who provide a balanced partnership creating new techniques to produce fresh, dynamic young wines of the highest quality. Saint & Scholar wines have quickly grown into an exciting part of the flourishing Adelaide Hills wine scene with wines produced from grapes grown near Gumeracha's giant rocking horse.
Drop in groups under 8 people available between 11 am to 5pm Wednesday to Sunday.
Tour buses or groups are welcome by appointment with a group tasting fee of $10pp, any large bookings book in advance to avoid disappointment.