Varieties & Styles
The Adelaide Hills has a strong domestic and international reputation as home to some of Australia's most elegant cool climate wines, displaying great finesse and varietal intensity. It is not by accident that we find, here in the Hills, an influential and powerful presence of world-class winemakers who source ultra-premium fruit parcels from this region.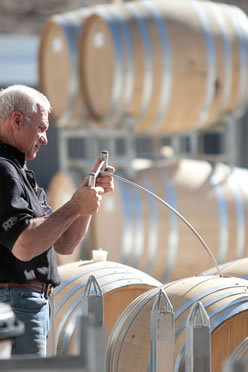 The folds and undulations of the Adelaide Hills create a wide range of mesoclimates. In seeking and exploiting these climatic differences, the vineyards tend to be small in area and often steep. Hand pruning and picking is often a necessity as well as a choice.
This diversity plays host to a range of grape varieties and wine styles. In the coolest areas, the classic Chardonnay and Pinot Noir varieties produce exemplary sparkling and table wines. Riesling, Sauvignon Blanc and Pinot Gris enter into the picture as the temperature rises while many unique vineyard sites, combined with careful management techniques, allow the successful ripening and flavour profile development of Cabernet Sauvignon, Cabernet Franc, Shiraz and Merlot.
The Adelaide Hills is one of the largest geographical wine regions in Australia, and amongst the most diverse in terms of climate, soil and topography. The region consists of two registered sub-regions, Lenswood and Piccadilly Valley.